The Perks of Playing Live Blackjack 
Live dealer games feel like playing in a brick' mortar casino. But there's more to it – especially in the case of Blackjack. A live version of the game gives you an authentic experience and several new possibilities to beat the dealer!
We've prepared some simple tips for playing live Blackjack online – just keep on reading.
Live Blackjack vs. Video Blackjack
The Blackjack is the casino game with the lowest house edge of less than 1%. Additionally, you have a solid chance of winning. And that's one of the main reasons why this thrilling card game is so favorite among players.
So, almost every casino venue, virtual or land-based, is home to at least one Blackjack table. Moreover, you can play it both for real money and free – to get some experience first.
Today, you can get the experience of playing in a brick' mortar casino without leaving the comfort of your home! Many online casinos have multiple versions of live dealer Blackjack in their game library.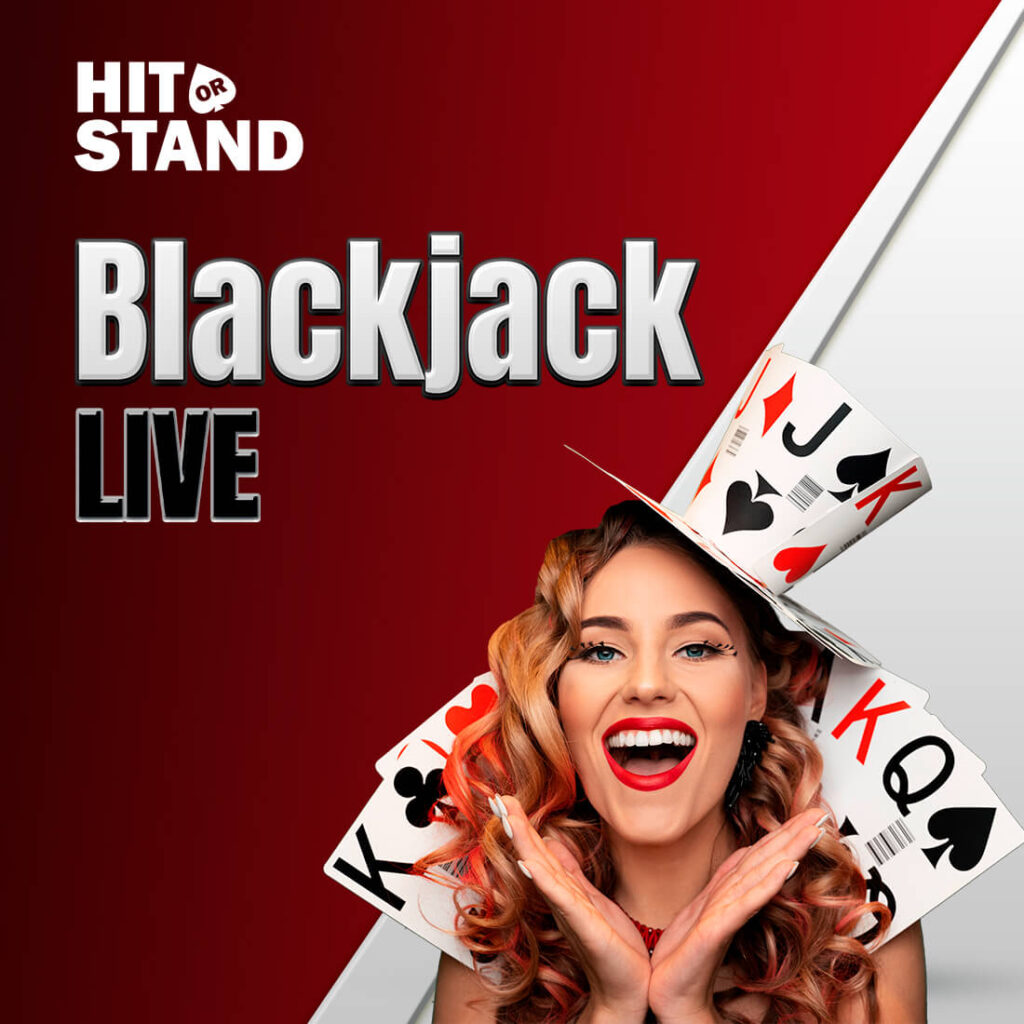 The live casino games work in a way you get the impression of playing in a real casino. When you start playing, you'll see a human dealer who sits at the table in the land-based casino or studio. Everything feels realistic – but you never left your hose!
However, playing live Blackjack will give you more than a fantastic gaming experience. The live dealer games almost always pay out 3:2, and the house edge is lower here. Finally, you'll be able to use a trick or two – such as card counting – and get away with it!  
If this made you curious, stay right here! We'll run into details about the game's rules, strategy, and clarifications regarding live Blackjack.
Live Blackjack Dealer
The first thing to know here is that the dealer plays by the different rules. For instance, they play last, which is the biggest reason you have slightly lower chances of winning. If both you and the dealer lose, you won't gain anything – because you played first!
However, you still get to choose your strategy. The dealer, on the other hand, needs to play by the casino rules. And here's a crucial thing to keep in mind – the house's rules differ from one casino venue to another!
Take a "soft 17" for example. This is the hand that consists of cards that score 17 and include an Ace. In some casinos, the dealer needs to hit at this point. However, sometimes they have to stand – and this works better for you!
Again, the live Blackjack rules vary from one casino and table to another, hence may require different strategies. And this is how to get the best possible experience from live Blackjack and increase your odds of winning! 
Live Blackjack – Strategy & Rules
Before we start with live Blackjack strategy tips, let's take a look into the basic rules of the game:
Every player and the dealer receives two cards initially, but while your cards are placed face-up, one of the dealer's cards is turned face-down.
You should concern yourself only with the dealer's up-card and your own – what other players do doesn't affect you.
After receiving cards and placing bets, you can hit, stand, split, double down, take insurance, and sometimes surrender.
When you hit, you ask for one more card.
When you stand, you don't get more cards until the game ends.
Splitting is allowed when you get the same cards – that way, you play two hands simultaneously.
If you double down, you double your bet and get one more card.
Surrendering is giving up and keeping half the size of the original bet.
You can take insurance or make a side bet of the size up to half of your original bet, but only if the dealer's up-card is an Ace.
The goal is to beat the dealer.
Your total card value should be closest or equal to 21.
Try not to exceed 21 – this is what we call busting, and that way, you lose.
As for card evaluation system in Blackjack, it goes like this:
A face card = 10.
An Ace = 11 or 1.
Other cards = their rank.
How to Play Live Blackjack Online?
And finally, here are some strategy tips for playing live Blackjack:
Choose the best possible Blackjack table you can find – the one where the dealer needs to stand at soft 17, the game that uses fewer card decks, etc.
Avoid the Unlimited versions of the live Blackjack where the infinite numbers of players can join – some things will occur automatically here to speed up the game, and you want to keep your autonomy.
Set a good betting plan suitable for you – note that live dealer games usually come with larger minimum bet sizes.
Keep a basic strategy chart at the reach of the hand – even though this may be considered cheating, no one will ever know.
Learn how to count cards – casinos can chase you away if someone catches you, but you have higher chances of getting away with it when playing live Blackjack.
Where to Play Live Blackjack?
Other Live Casino Games You Should Try out
Finally, most online casinos offer you multiple live dealer games to play. So, if Blackjack isn't your cup of tea, you can always go with games such as Roulette, Poker, or Baccarat. 
Roulette is a mere game of chances but has its charms. Even though you won't be able to do anything to affect the outcome, you have fair odds of winning at this game. But note that European Roulette has a much lower house edge! That's why you should always choose the European or French version of the game over its American counterpart. 
But if you want to stick with a card game, Baccarat and Poker may be the better pick. Moreover, playing Baccarat doesn't require decision-making and expertise. This card game is mostly about luck, and it may be perfect for players who believe in their good fortune and prefer to relax.
As for Poker, you'll find multiple live dealer versions of the game at almost any online casino. The most popular one is undoubtedly Texas Hold'em Poker – a card game that requires a lot of action and decision making. So, if you prefer the more demanding game that will keep your attention for a long time, try out the live dealer Poker!
So, every live dealer game will give you a unique experience and a chance to have fun. But if you want to enjoy the game truly, don't place bets too big for you. That way, you'll get stressed out and probably lose more money than you intended. It's better to stick with your betting plan, do the best you can, and take a moment to appreciate the experience!